AYBABTU
ALL YOUR BASE ARE BELONG TO US
This entry has been included in answer to the many PMs received querying the origin of such a peculiar phrase, and indeed why surprisingly so many ARRSErs also seem to be 'in' on the joke.
AYBABTU is one of many Internet memes or phenomena; effectively a fad or craze that sweeps the internet. A fairly exhaustive examination of these memes can be found here
The origin of this particular meme must start with this - the opening credits of a Sega Megadrive game called 'Zero Wing':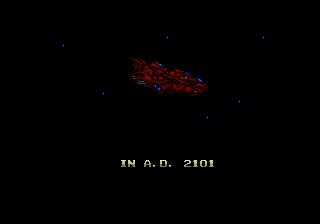 Note the spectacularly bad use of English - this has become known (rather unkindly) as 'Engrish' - and has spawned a disturbing amount of dedicated 'humour' across the Internet.
For example, a full sound and video extravaganza can be found here
It is fair to say that anyone caught using 'AYBABTU' in casual posting is probably cut from the same cloth as those who use leet.