Failsworth
A district of Manchester about four miles north-east from Manchester city centre. Such a hole that it was claimed administratively by Oldham, and Manchester didn't complain.
It is beset by the usual problems of drug and alcohol abuse, muggings, car thefts and violence. It is a frequent drinking ground for neighbouring Newton Heath, who also favour its more up-maket residences for burglary.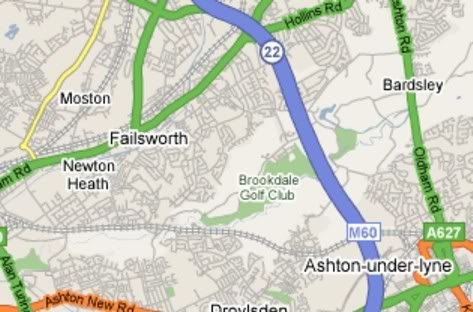 It straddles the A62 Oldham Road,and is bordered to the north by Oldham, the east by Ashton-under-Lyne, the west by Moston and the south by Newton Heath.
The following famous people come from Failsworth: